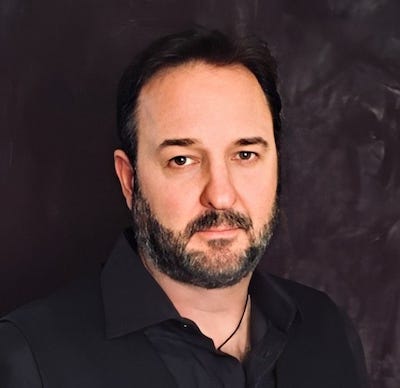 Michael Brenner
Systems Engineering, Model-Based Engineering (MBSE), Aerospace Project Management
Michael Brenner is a senior systems engineer with nearly 30 years of experience in aerospace at the Jet Propulsion Laboratory (JPL), which Caltech manages for NASA. Mr. Brenner brings deep aerospace industry systems engineering and model-based system engineering (MBSE) experience from his work, where he supports space imaging systems in the Astronomy and Astrophysics division. Currently, he is the product delivery manager for an advanced mirror development and imaging system.
Mr. Brenner's experience spans system engineering, electronics design, optical system design, integration and test, flight software development, product delivery management, and project management.
Mr. Brenner has held many Systems Engineering and Product Delivery Management roles that have allowed him the opportunities to gain practical experience in systems engineering and MBSE implementation and process execution. The following is a summary:
Product Delivery Manager for advanced optical hardware and drive electronics for a flight demonstrator program
Thirty Meter Telescope (TMT) System Engineering/Requirements Development Task Lead responsible for the architecture of a visible/NIR space telescope
Project Systems Engineer for the Advanced Mirror Development Project responsible for requirements development, ICD generation, Integrated Modeling, and project V&V process through completion
Telescope System (TS) Systems Engineer on the Giant Magellan Telescope (GMT) Project
Software Systems Engineer on the Atacama Large Millimeter Array (ALMA)
Project Delivery Manager for the Space Interferometer Mission (SIM) CMB Subsystem System Engineering and Electronics
Electrical / System Engineer for the Tropospheric Emission Spectrometer (TES). Cognizant Engineer of the Integrated Electronics Module (IEM) and Protoflight Instrument Electrical Test and Integration
System Engineer for the Viewing Imager Gimballed Instrumentation Laboratory and Analog Neural Three-Dimensional Processing Experiment (VIGILANTE)
System Engineer for Cassini Visible Infrared Mapping Spectrometer (VIMS) Instrument
Mr. Brenner is a senior instructor in Caltech CTME's programs where he teaches Model-Based Systems Engineering, Systems Engineering, Leadership and Communications, Advanced Project Management, and Managing New Product Development.
Mr. Brenner is active in engineering and commercial venture consulting for new product development, including home fitness machines, golf gaming system, ground-based imaging systems, and innovative electronics development. He has advised on advanced cryogenic and temperature-controlled packaging for medical applications, which required novel SE and MBSE solution development.
Mr. Brenner holds a Master's degree in Electronics Digital Design and Computer Architecture from California State University Northridge.